Deutsche Website

---
Weddings & celebrations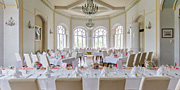 in the stylish ambience of Gamehl Castle - the faithfully restored ballroom offers room for 80 people.
---
A manor house for a whole group!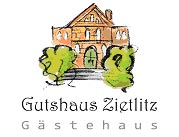 The guest house Zietlitz offers the suitable ambience for family celebrations, small seminars, groups of friends of historical manor houses; nature lovers, yoga groups and much more.
---
Manor house Ganzow in calendar 2022
---
Manor House Großen-Luckow
From 1364 to 1945 Großen Luckow was owned by the von Maltzans in Grubenhagen. In the 17th and 18th centuries, pledges, dissolutions, and sales led to a frequent change of owners from the von Maltzan (Maltzahn) family lines.
---

---

---
In 1836, the estate was finally taken over by the District Administrator, Friedrich Rudolph von Maltzan.
His son, Adolph August von Maltzan, commissioned the architect Heinrich Gustav Thormann from Wismar to build the manor house in the Tudor style to replace the old manor house. A coat of arms that is inscribed on the gable shows that the construction was in 1842. In 1896, the estate was owned by Ulrich von Maltzan, Baron of Wartenberg, and Penzlin.
The estate buildings of the former extensive estate are partly preserved. They include a wheelwright's workshop, whose clock is still ringing at every hour, and a round barn, which was rebuilt in a slightly modified form after a fire in 1917. The original cone-shaped thatched roof was replaced with a flat roof.
The estate belonged to the von Maltzan family, Barons of Wartenberg and Penzlin, until 1945.
Past 1990 the manor house stood empty for many years. After initial renovation, the building was badly destroyed by a fire in 2005 and is no longer listed under the national heritage protection.
For some years now, a sign in front of the manor house indicates that an association seems to be interested to make an effort to preserve the estate complex. For several years now this association's sign, scaffolding, and the manor house itself together stand up bracing wind and weather.

---
Keywords: