Deutsche Website

---
Weddings & celebrations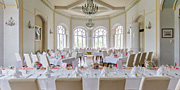 in the stylish ambience of Gamehl Castle - the faithfully restored ballroom offers room for 80 people.
---
A manor house for a whole group!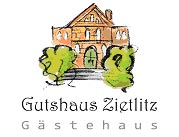 The guest house Zietlitz offers the suitable ambience for family celebrations, small seminars, groups of friends of historical manor houses; nature lovers, yoga groups and much more.
---
Manor house Ganzow in calendar 2022
---
Manor House Groß Luckow
Groß Luckow, first documented in 1375, lies on the border to Brandenburg between the towns of Pasewalk and Strasburg.
---

---

---
The estate was under the ownership of the von Raven family for over 700 years from 1198 to 1945. They built the manor in a neo-baroque style in 1912.
The property was repurchased by the family after the political change and renovated from the ground up starting in 1996. Thus the Art Nouveau elements in the interior of the listed building could also be reproduced. The rooms have been converted to individual apartments which are used as holiday apartments. The manor house is attached to the well-cared-for landscape park which was laid out in the 19th century and is lit at night. The manor house has come into the ownership of the citizens in the meantime, the external areas have been redesigned, the original avenue which had been lost during the DDR times has been reforested, cleaned and the whole area made visually attractive. Some buildings from the former estate complex such as barns, granaries and stables have been preserved and are also listed buildings.
The village church which was built in 1300 is also worth seeing. The elaborate altarpiece is especially beautiful.

---
Schloss Gross Luckow
17337 Groß Luckow,
Email: docreuterSPAMFILTER@norderneyer-zeitung.de
Url: www.schloss-grossluckow.de
---
Keywords: