Deutsche Website

---
Guest house at the Hofsee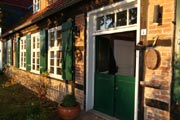 Directly at the Hofsee Gremmelin there is a guesthouse, a half-timbered building, which was built around 1795 as a restaurant. Today it accommodates holiday apartments.
---
Weddings & celebrations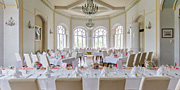 in the stylish ambience of Gamehl Castle - the faithfully restored ballroom offers room for 80 people.
---
A manor house for a whole group!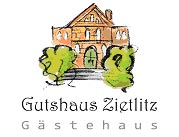 The guest house Zietlitz offers the suitable ambience for family celebrations, small seminars, groups of friends of historical manor houses; nature lovers, yoga groups and much more.
---
Manor House Gremmelin
Hardly any European region has such a high "castle density" as Mecklenburg-West Pomerania. There are two reasons for this:
---

---

---
One is that in the early Mecklenburg principalities the inheritance for a long time was not solely passed on to the first-born son. He had to share power and often land with his younger brothers which led to a virtually inflationary level of residence building. The other is that the landscape was traditionally formed by agriculture. Many large landowners documented their wealth by building a grand family residence.
The Gremmelin manor house is regarded as one of these typical residences. It lies east of the Barlach city Güstrow and belongs to an extensive building complex which had been under the ownership of the noble von Oldenburg family in the 14th century. The name indicates that their origins lay in Oldenburg, however there is already evidence of them in Mecklenburg in the 13th century.
Ownership of the place went to the Pentz family in 1803 – they are believed to have kept it up to the end of World War II (1945). The manor house was built after 1803 on behalf of the von Pentz family. It burned down twice: in 1923 and 1928, and was rebuilt in the old style.
The von Pentz line belonged to the most influential lines in the North for a long time. Christian Count von Pentz from Neudorf was even married to Sophie Elisabeth Duchess of Schleswig-Holstein, an indirect relative of the Danish King Christian IV. The Gremmelin estate was completely devoted to breeding thoroughbred horses. The residence began to decline after 1945, when Russian troops set up a military hospital in the manor house rooms, followed by agricultural use.
It seemed that complete dereliction was unstoppable until the estate was purchased by the Lutz Schaffhausen family from Hamburg in 1995. After three years of building and renovating, the Gremmelin estate opened as a conference residence which meets the highest demands and is solely reserved for seminars and exclusive banquets.
---
Ownership until 1945:
| | |
| --- | --- |
| in the 14th century | von Oldenburg family |
| 1692-1755 | von Vieregge family |
| 1755-1780 | von Schack family |
| 1780-1787 | Joachim Matthias Schaalburg |
| 1787- | Carl Wilhelm in particular brothers Wendhausen |
| 1803-1945 | Gotthard Friedrich von Pentz |
| | 1921 Karl Friedrich von Pentz |

---
Keywords: