Deutsche Website

---
Weddings & celebrations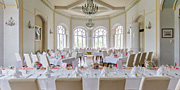 in the stylish ambience of Gamehl Castle - the faithfully restored ballroom offers room for 80 people.
---
A manor house for a whole group!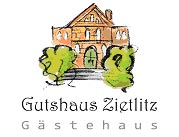 The guest house Zietlitz offers the suitable ambience for family celebrations, small seminars, groups of friends of historical manor houses; nature lovers, yoga groups and much more.
---
Manor house Ganzow in calendar 2022
---
Manor House Garlitz
Garlitz is located in the Griesen area southwest of Mecklenburg, in the middle of the "Mecklenburg Elbe Valley" Nature Park. In the village, the manor is separated from the village by the Sude River.
---

---

---
Garlitz was documented for the first time in 1520 in fief records as a ducal farm. Occupation of Garlitz-Brömsenberg village dates back to a decree of Prince Christian Ludwig of 1753, who had ordered the construction of the Büdner house for the village. The village was initially under the administration of the mayor of Lübtheen, until 1811 when Garlitz got its own mayor. In 1868, the Garlitz customs office, which had been erected in 1590, was abolished.
The manor house was built in 1868 in the then popular Neo-Gothic Tudor style. The property was owned by the von Laffert family from 1864 to 1945. From February 3rd, 1944 to May 2nd, 1945, the manor house was used as an external warehouse of the Neuengamme concentration camp. This is where the princely couple of Bourbon Parma, brother and sister-in-law of the Grand Duke of Luxembourg, were arrested among other people.
After 1945, the manor house was used as a nursing home until 1993.
The building is listed under national heritage protection and is a private property.
It was renovated and refurbished in 2000 and 2001.
The manor house is situated in a park-like area with exotic old trees and an avenue of linden trees leading to the south.

---
Keywords: