Deutsche Website

---
Weddings & celebrations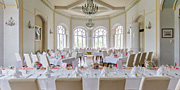 in the stylish ambience of Gamehl Castle - the faithfully restored ballroom offers room for 80 people.
---
A manor house for a whole group!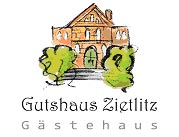 The guest house Zietlitz offers the suitable ambience for family celebrations, small seminars, groups of friends of historical manor houses; nature lovers, yoga groups and much more.
---
Manor house Ganzow in calendar 2022
---
Manor House Gädebehn near Neubrandenburg
The Gädebehn manor house was constructed in its current form around 1850. The property was owned by the von Schurff family from 1722 to 1760, the von Lancken family from 1173 to 1839, the von Meyenn family starting in 1847, and the von Flotow family from 1888 to 1921.
---

---

---
During the GDR period, the house served as a sales point, kindergarten, and residential building. The side tower was demolished in the 1980s due to dilapidation. After the fall of the Berlin Wall, the house was purchased by the Mende family and opened the restaurant called "Dorfkrug" as well as set up several guest rooms. The hall was used to host events. Cheerful parties were held in the adjacent parks during summer. With major maintenance efforts, the house survived hard times relatively well. After Mr. Mende died, operations in the house were no longer possible and remained vacant for a long time despite very intensive efforts of the owners.
Since June 2015, the new owners have renovated the manor house and cleaned up the extensive park.

---
Keywords: