Deutsche Website

---
Weddings & celebrations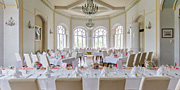 in the stylish ambience of Gamehl Castle - the faithfully restored ballroom offers room for 80 people.
---
A manor house for a whole group!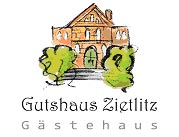 The guest house Zietlitz offers the suitable ambience for family celebrations, small seminars, groups of friends of historical manor houses; nature lovers, yoga groups and much more.
---
Manor house Ganzow in calendar 2022
---
Manor House (Castle) Gültz
The Gültz estate, situated between the small towns of Altentreptow and Demmin, today belongs to Mecklenburg. From a historical point of view, however, it lies in the Vorpommern region, which until 1662 became the duchy of Pomerania-Wolgast and from 1815 belonged to the province of Pomerania.
---

---

---
The Gültz estate was already in knightly possession of the von Maltza(h)n family in the 15th century. Their over 500-year long era ended with the expropriation after the Second World War, apart from an interruption by the von Preen family from 1569 to 1646.
Between 1868 and 1872, Helmuth Ludwig Wilhelm von Maltzahn commissioned architect Georg Daniel to build the Late-Classical manor house. The courtyard is dominated by the three-storey central risalit with a triangular gable in which the coat of arms of the von Maltzahn family is integrated. The entrance hall and the representative rooms on the ground floor, e.g., the festive hall with large wall mirrors and a particularly beautiful stucco ceiling, can be reached through the columned porch under an altar.
During the GDR period, the manor house was used by an agricultural vocational boarding school. From 1980 to 1988, comprehensive renovation of the building took place as well as later on in 1999. A hotel was then opened in the house but was closed a few years later.
Directly behind the manor house stands a farm building, a small, beautiful half-timbered building on a field stone base.
The landscaped park, built in the 19th century in English style, is worth a visit. It has several stately trees with a charming, old magnolia just behind the house. In the park there is an old ice cellar.

---
Keywords: