Deutsche Website

---
A manor house for a whole group!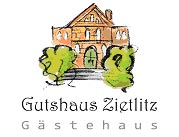 The guest house Zietlitz offers the suitable ambience for family celebrations, small seminars, groups of friends of historical manor houses; nature lovers, yoga groups and much more.
---
Manor House Federow
Federow lies at the edge of the Müritz National Park, south-east of Waren-Müritz. The village was first mentioned in 1289.
---

---

---
The estate was under the ownership of the Tamme family and the Hennecke von Holstein of Ankershagen in the 15th century. The von Oldenburg family purchased a part of the estate through the takeover of rights and ownership from Sibrandt von Secheln at the end of the 17th century. The von Oldenburg family acquired the whole area through further purchases starting in 1701 until the Chamberlain Georg Ludwig von Oertzen took over the estate in 1769. The bailiff Lembke was his legal successor in 1820. The von Maltzan family purchased the estate in 1862, and in 1880 it came to the Advocate Wilhelm Heinrich Friedrich Krull. Federow served as a branch of the farm labour house Güstrow for the Grand Ducal Ministry of Interior from 1885 to 1908. Georg Asselborn was named as the owner in 1924 and Kurt Herrmann in 1938 until its expropriation in 1945. The manor house which had been built in the mid-19th century and later altered many times was mainly used for residential purposes after World War II.
A hotel and restaurant has been recently established after a comprehensive renovation of the building.
---
Structure of ownership prior to 1945:
| | |
| --- | --- |
| 1698-1768 | von Oldenburg |
| 1779-1790 | chamberlain Georg Ludwig von Oertzen |
| 1790-1819 | district administrator bailiff Gustav Diederich von Oertzen |
| 1819-1825 | bailiff Enoch Samuel Lemke |
| 1825-1861 | Heinrich Lemke |
| 1861-1864 | district administrator Friedrich Nicolaus Rudolf von Maltzan, Freiherr zu Wartenberg und Penzlin |
| 1864-1879 | Hermann von Maltzan, Freiherr zu Wartenberg und Penzlin |
| 1879-1884 | Advocat Wilhelm Heinrich Friedrich Krull (for the creditors of the Freiherren zu Wartenberg und Penzlin familiy) |
| 1884 | in possession of the ducal chambers |

---
Keywords: