Deutsche Website

---
A manor house for a whole group!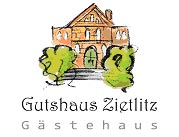 The guest house Zietlitz offers the suitable ambience for family celebrations, small seminars, groups of friends of historical manor houses; nature lovers, yoga groups and much more.
---
Feldberg
The manor house in Feldberg is a two-storey half-timbered house with a wing that is right-angled to the north.
---

---
It was constructed in 1781/82 on the foundation walls of a predecessor building that had been demolished in 1770. The house served as the seat of the state bailiffs, the highest state servants in the former Feldberg district. The walls of the manor house are built on the foundations of a medieval castle. For a long time, the fief was held by the Veldbergh family. In the mid-15th century, the family line died out and their properties were shared by the von Kerkow and von Oertzen families. In 1471, the von Kerkows sold their share to Heinrich of Mecklenburg-Stargard. In 1472, he sold it to his squire, Heinrich von Rieben in Galenbeck. In 1476, the von Oertzens followed the Duke's example. Four decades later, the von Rieben family from Galenbeck sold the property back to the Duke. The "castle" was now and then inhabited by a traveling chief. The larger part of the "castle" was demolished during the Thirty Years' War. It was then abandoned and continued to deteriorate, and, in 1770, only the cellar had been left. Reconstruction of the current bailiffs' house began 11 years later for the foundations of the cellar.
After 1945, the house first served as a shelter for refugees.
During the GDR period, it was used as a school. When this was no longer possible due to the poor state of the building, it was set to be a training center for the agricultural technology conglomerate in Neubrandenburg. In 1987, reconstruction was started, but the company could not keep up with the necessary costs. The property was then acquired by the agricultural technology conglomerate, who stopped the reconstruction in 1989.
In 2000, Anita and Günter Tenner purchased the house. They refurbished the valuable building, and ten holiday apartments had been integrated into the house by 2002.

---
Keywords: