Deutsche Website

---
A manor house for a whole group!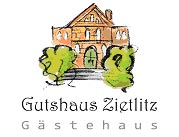 The guest house Zietlitz offers the suitable ambience for family celebrations, small seminars, groups of friends of historical manor houses; nature lovers, yoga groups and much more.
---
City Guide Stralsund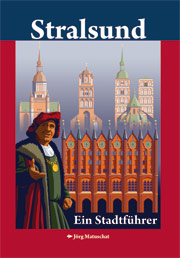 for guests of the Hanseatic city: A richly illustrated ramble through the present and history of the Hanseatic city of Stralsund with a map of the old town.
---
Zwiedorf Manor House
The house was constructed in 1841-1842 as a simple rectangular building with middle bays. A porch had been added by 1865. Probably around 1900 an original side entrance was outfitted with a small porch and two pit toilets.
---

---
The last noble owner was Graf (Count) Georg von Schwerin, who ran the main estate in Zettemin and the neighboring properties of Wolde and Zwiedorf. Under the Brüning government during the Great Depression Zwiedorf was made available for homesteading. Probably as compensation for this, personal loans with risky interest rates were converted into normal interest-bearing industrial credits. The main part of the current village of Zwiedorf was first built in the 1930s. A middle-class man acquired the 85 hectares (210 acres) remaining to the estate, which he farmed efficiently.
The property was not expropriated after the war.
The manor house is today privately owned and occupied, and in the intervening years has been largely restored. The middle bay at the back of the house is missing, having been torn down under the East German regime.

---
Keywords: