Deutsche Website

---
A manor house for a whole group!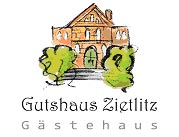 The guest house Zietlitz offers the suitable ambience for family celebrations, small seminars, groups of friends of historical manor houses; nature lovers, yoga groups and much more.
---
City Guide Stralsund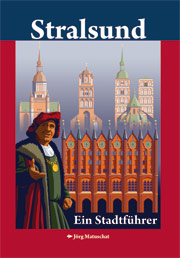 for guests of the Hanseatic city: A richly illustrated ramble through the present and history of the Hanseatic city of Stralsund with a map of the old town.
---
Ziesendorf Manor
Ziesendorf is first mentioned as "Cisendhorp" in documents from 1298. At the beginning of the 19th century the estate was owned by Magnus Friedrich Helms. There followed the von Nussbaum family, who had the manor house built.
---

---

---
The two-storey building received an imposing tower, castellation, and a vaulted loggia above the entryway as well as a gable decorated with a coat of arms. The von Nussbaum family sold the estate in 1871 to Ludwig Iven, who finally passed it to the higher civil servant Alfred Brumme. His family owned the estate until 1945. After 1945 the house remained occupied and also contained offices and a kindergarten. In recent years the house has been rehabilitated and turned into a private kindergarten called Kinderschloss (Children's Palace). Part of the park remains and is well cared for.
---
Owners to 1945:
| | |
| --- | --- |
| 1775-1786 | Captain of Cavalry Joachim Heinrich von Müller |
| 1786-1802 | Privy Military Advisor Franz Ludwig Wilhelm von Reden |
| 1802-1809 | Magnus Friedrich Helms |
| 1809-1821 | Heirs of Magnus Friedrich Helms |
| 1821-1837 | Widow Magdalene Helms née Hauschild |
| 1837-1855 | von Nussbaum siblings |
| 1855-1871 | Christian Magnus vollrath Evasio von Nussbaum |
| 1871-1895 | Ludwig Johann Adolph Iven |
| 1895-1923 | Higher civil servant Alfred Brumme |
| 1923-1941 | Widow Margarethe Brumme née Held |
| 1941-1945 | Hilde Schallehn née Brumme and Ruth Baier née Brumme |
Further information: www.kinderschloss-ziesendorf.de

---
Keywords: