Deutsche Website

---
A manor house for a whole group!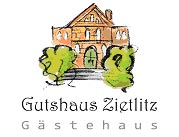 The guest house Zietlitz offers the suitable ambience for family celebrations, small seminars, groups of friends of historical manor houses; nature lovers, yoga groups and much more.
---
City Guide Stralsund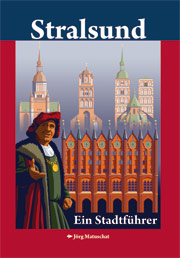 for guests of the Hanseatic city: A richly illustrated ramble through the present and history of the Hanseatic city of Stralsund with a map of the old town.
---
Manor House Zicker
On the Zudar Peninsula in the southern section of the island of Rügen, amid idyllic surroundings with a spacious park, lies Zicker Manor.
---

---

---
Today lovingly decorated holiday accommodations occupy the main building, fully renovated in 2008, as well as an estate building next to it. Zicker, first mentioned in a document of 1318, was for many centuries until 1845 in the possession of the von Kahlden family, then went to the Kahlden-von Normann line, and finally passed into middle-class hands. In 1870 Georg Westström was the owner, followed by the Mauritz family from about 1900 until the expropriation. The manor house was erected in the second half of the nineteenth century and was redesigned around 1920. The main façade was given its current appearance during this reconstruction by raising the four middle axes one storey in height. The ground floor windows each display reliefs with animal motifs.
Further information: www.gutshaus-zicker.de

---
Keywords: