Deutsche Website

---
A manor house for a whole group!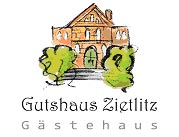 The guest house Zietlitz offers the suitable ambience for family celebrations, small seminars, groups of friends of historical manor houses; nature lovers, yoga groups and much more.
---
City Guide Stralsund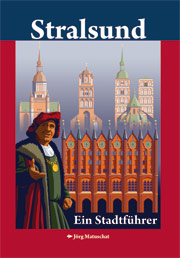 for guests of the Hanseatic city: A richly illustrated ramble through the present and history of the Hanseatic city of Stralsund with a map of the old town.
---
Zehna, Estate Steward's House
Zehna lies 10 kilometers (6.2 miles) south of Güstrow on the edge of the Sternberger See (Sternberg Lake) Nature Park. The village is first mentioned in writing in 1291 as "Cena."
---

---

---
From the 14th century to 1662 the von Passow family had its seat here, followed by the von Salas. The property was bought in 1781 by Hans Ernst Graf (Count) von Hardenberg, in 1802 by Friedrich Dietrich Joachim von Lepel, in 1805 by the von Heimrod brothers and the von Haynau siblings, and in 1820 by August Wilhelm Graf (Count) von Hessenstein. From 1833 the Kortüm family owned the estate; at the beginning of the 20th century the owner was Wilhelm Schrader, M.D. Dr. Arthur Georgi, owner of the Paul Parey Publishing Company in Berlin, bought the property in 1929; the family was dispossessed by land reform in 1945. During World War II and its aftermath many refugees found a friendly welcome on the estate. The steward's house is a single-storey plastered building over a high cellar; at the back of the house is a water tower fronted by a power house. Also noteworthy is the almost 700-year-old fieldstone church on a hill outside the village. The park, laid out in 1930 by the Berlin landscape architect Erwin Barth, can now only be imagined.
---
Owners to 1945:
1662-1781

von Sala

1781-1797

Privy Legation Councilor and District Administrator Hans Ernst Graf (Count) von Hardenberg (see Bellin and Braunsberg)

1797-1800

Heirs of Privy Legation Councilor and District Adminsitrator Hans Ernst Graf (Count) von Hardenberg (see Bellin and Braunsberg)

1800-1802

Privy Treasury Councilor Ernst Christian Graf (Count) von Hardenberg (see Bellin and Braunsberg)

1802-1804

Chamberlain Friedrich Diederich Joachim von Lepel (siehe Bellin und Braunsberg)

1804-1820

The brothers Wilhelm, Carl, and Friedrich von Heimrod and the seven von Haynau siblings (see Braunsberg).

The part-owners of the von Heimrod and von Haynau families were members of the electoral princely family of Hessen.

1820-1829

Wilhelm Graf (Count) von Hessenstein

1829-1832

Chief Marshal of the Court August Wilhelm Graf (Count) von Hessenstein (see Braunsberg)

1832-1878

Councillor for Leases Johann Friedrich Traugott Kortüm

1878-1909

Hermann Kortüm

1909-1929

Dr. med. Wilhelm Schrader (Hamburg)

1929-1945

Dr. Arthur Georgi (Charlottenburg)

---
Keywords: