Deutsche Website

---
Manor house Viecheln in calendar 2022
---
Design by ars-campus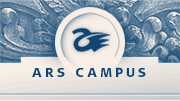 ars-campus, the specialists of webdesign, printdesign and logo – based in Rostock and Stralsund.
---
Viezen Manor House
In 1914 the estate with its 607 hectares (1500 acres) was under the Mecklenburg Office of Knights. The owner was the lawyer Gustav Asschenfeldt of Hamburg.
---

---

---
From 1900 to 1913 the property was in the possession of Marie Sauerlandt and farmed by her son-in-law Wilhelm Maichel. The manor house was built around 1900 after the old dwelling most likely burned down.
---
Structure of ownership pre 1945:
| | |
| --- | --- |
| at least since 1754 | |
| until 1783 | Christian Friedrich von Bülow |
| 1783-1795 | Ludwig Wilhelm von Bülow |
| 1795-1798 | von Pentz |
| 1798-1799 | von Bolte |
| 1799-1819 | August Friedrich von Lowtzow |
| 1819-1841 | Friedrich Anton Joachim Schnapauff |
| 1841-1890 | Carl Schnapauff |
| 1890-1892 | Otto Glantz |
| 1892-1905 | Ernst and Ernst Wilhelm Julius Winkelmann |
| 1905-1910 | Maria Theresia Sauerland |
| 1910-(1938) | Gustav Asschenfeld |

---
Keywords: