Deutsche Website

---
Vietgest manor house in calendar 2021
---
Manor house Viecheln in calendar 2022
---
Design by ars-campus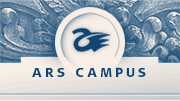 ars-campus, the specialists of webdesign, printdesign and logo – based in Rostock and Stralsund.
---
Vietgest Manor House (Palace)
Vietgst was first mentioned in documents in 1340. In the 17th century the area was divided into Klein Vietgest with two farmsteads and one smallholding, and Gross Vietgest with a noble estate and four farmsteads.
---

---

---
Beginning in the 15th century the estate was in the possession of the Oldenburg family and from 1786 J. F. Boldt is named as the owner. From 1792 to 1794 he had the house built to plans by the master builder Johann Friedrich Busch. Stones from the demolished east wing of Güstrow Palace are said to have been used in the construction. At an auction in 1819 of the entire estate inventory including livestock Baron Cornelius von Herzeele acquired the property. In 1841 Prince Georg Wilhelm of Schaumburg-Lippe, whose family owned almost 7000 hectares (17,000 acres) of land in the Güstrow district, bought the estate and had several new farm buildings erected. After the Schaumburg-Lippe family was dispossessed in 1945 the house was used as a vacation home by the political party the Christian Democratic Union. Between 1985 and 1990 restoration work was undertaken, after which the house was run as a hotel.
Until 2019 Anders Tind Kristensen had the baroque mansion renovated and subsequently sold it to the Hamburg couple Miriam and Helge J. Hager. They plan to open the Festsaal for events. In the medium term it might be possible to book the whole house.
In April 2013 it was offered for sale in foreclosure.
The landscape park invites strolling with its covered walk, generous open areas, and very old stands of trees.

---
Keywords: