Deutsche Website

---
Manor house Viecheln in calendar 2022
---
Design by ars-campus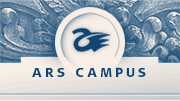 ars-campus, the specialists of webdesign, printdesign and logo – based in Rostock and Stralsund.
---
Venzvitz Manor House
Venzvitz passed by inheritance to the von der Lancken family in the 17th century. In the following centuries ownership changed hands often:
---

---

---
in the 18th century the von Usedom family owned the estate; from 1837 the von Putbus family; in 1833 the von Usedoms again; and after 1859, the latter's heirs. In 1892 the von Berg family is listed as owners and finally one of the von Lanckens again with Marie von der Lancken-Lanckensburg in 1907 and 1922.
The manor house was built in the first half of the 19th century. Today it is privately owned and occupied.
We introduce Venzvitz in volume 2 of Fotografische Zeitreise Rügen [Photographic Time Travel Rügen].

---
Keywords: