Deutsche Website

---
---
Manor house Viecheln in calendar 2022
---
Design by ars-campus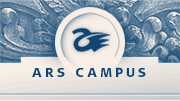 ars-campus, the specialists of webdesign, printdesign and logo – based in Rostock and Stralsund.
---
Manor House Vogelsang near Güstrow
The manor house in Vogelsang is a two-storey plastered brick building with continuous crenellation.
---

---

---
Vogelsang is presented in the two calendars of 2018:
---
After 1399 Vogelsang estate was in the possession of the Wozenitz family, from 1734 to 1838 of the von Plessen family, and until 1856 of the Manecke family. There followed A. L. C. Rudloff of Frauenmark, the Rudloff family, and after 1884 Julius Hüniken. On the middle bay are the arms of the Hüniken family and the words "Acquired 1884, renovated 1893." The estate remained the property of the Hüniken family until their expulsion after the end of the Second World War. After 1946 Vogelsang became a state-owned farm. The manor house stood empty for some years. Still extant are a small-park-like area as well as an extensive collection of estate buildings, among them an elaborate stable dating from 1897. The manor house is privately owned. It was acquired by two Swiss brothers, to whom the manor house and estate buildings in Basedow also belong.

---
Keywords: