Deutsche Website

---
Manor house Solzow in calendar 2022
---
Travelling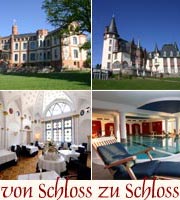 from castle to castle.
---
A manor house for a whole group!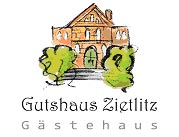 The guest house Zietlitz offers the suitable ambience for family celebrations, small seminars, groups of friends of historical manor houses; nature lovers, yoga groups and much more.
---
Manor House Salow
The older part of the Salow manor house was built in the second quarter of the 18th century as a one-storey, plastered, half-timbered building under a high kerb-hipped roof.
---

---

---
Its construction was commissioned by Friedrich von Hahn. In 1779, his grandson took over the property. A year earlier, Salow was pledged Karl Hermann Runge. After the von Hahn family in Remplin declared bankruptcy, Runge had to give up the lease. Salow was sold to Wilhelm Friedrich Werner von Oertzen from Lübbersdorf. In the mid-19th century, his grandson added an extension to the manor house. He had a massive two-storey annex built at a right angle. Part of the manor house was later rebuilt in 1892 under Georg von Oertzen, who added a two-story tower. Georg's son, Ulrich von Oertzen, died in 1936. Before 1945, the estate was managed by his widow and a steward.
The manor house is currently owned by municipality. There is a castle tavern in the house. The adjacent store, which was erected by Ulrich von Oertzen in 1923, still houses a creative workshop that was set up in 1996.

---
Keywords: