Deutsche Website

---
Ludorf manor in calendar 2019
---
Langensee manor house in calendar 2021
---
A manor house for a whole group!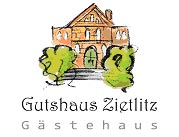 The guest house Zietlitz offers the suitable ambience for family celebrations, small seminars, groups of friends of historical manor houses; nature lovers, yoga groups and much more.
---
Manor House Lübbersdorf
Lübbersdorf is situated in the tri-border region of Mecklenburg and Vorpommern and the Uckermark. The Renaissance style manor house was built for the von Lübbersdorf family during the 17th century on the foundation walls of an old castle.
---

---

---
The von Lübbersdorf family had already been resident here since the 14th century. Due to The Thirty Years´ War (1618 - 1648) they had to give up the estate and in 1694 it became the property of the von Oertzen family. Wilhelm von Oertzen had to sell in 1927. The estate went to the Pommersche Landbaugesellschaft (a company who divided land into property parcels then sold these as settlements) and the manor house to the German Red Cross. Ever since the building has been in use as a residential care home for the elderly. Over the centuries the manor house had been modified and extended again and again. Originally the building had been a plain one storey house which had a two storey central risalit added in 1839 together with a triangular pediment above the portal. In 1891 further reconstruction took place equally so after a fire in 1953. Next to the manor house there is a park which had been designed as an English country park in the 19th century. Of the estate complex remains a blacksmith's shop, a classical style rendered building which originates from
around 1800. Also well worth a visit is the church, an impressive rubble masonry building from the mid 13th century.

---
Keywords: