Deutsche Website

---
Historical mills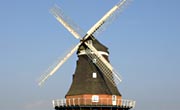 In some places these special technical monuments have been preserved. You can find many of them on the mill page.
---
Manor house Rothen in calendar 2022
---
Travelling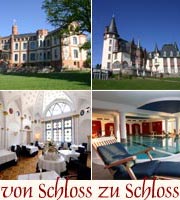 from castle to castle.
---
Manor House Rothen
Mildenitz, a long way from motorways, lies a few kilometres east of Sternberg Rothen surrounded by fields, forests and numerous small lakes in a nature conservation area.
---

---

---
The place is formed by the estate complex with its grand manor house, romantic park and farm buildings. The Rothen estate was founded as a secondary estate to the Zülow estate by the von Bülow family in 1780. The von Bülows sold the estate to Friedrich Fabricius in 1840, and the manor house was also built at this time. A. F. von Oertzen purchased the estate in 1887 and built the farm buildings. The manor house was given its present exterior appearance in 1926. The von Oertzen family was expropriated after 1945, and the manor house was then a residence, youth club, shop and post office. A Lübeck farmer purchased the house in 1997 and had it furnished.
G. and C. Lehsten bought the building in 2004 which was renovated from the ground up. Holiday apartments were installed in the building, with a separate holiday home in the park.
There is also a holiday apartment over the stable next to the guesthouse.
The park, with wonderful old trees, is bordered by the Mildenitz River, where you have direct access to the lake for swimming.
Chronicle of Rothen: www.rothener-chronik.de (only german)

---
Gutshaus Rothen
19406 Rothen, Kastanienweg 4
Contact: Familie Lehsten
Phone: 038485-50250
Email: infoSPAMFILTER@gutshausrothen.de
Url: www.gutshausrothen.de
---
Keywords: