Deutsche Website

---
A manor house for a whole group!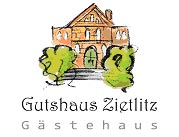 The guest house Zietlitz offers the suitable ambience for family celebrations, small seminars, groups of friends of historical manor houses; nature lovers, yoga groups and much more.
---
Oldendorf manor house
Oldendorf was first mentioned records in 1314. The name probably goes back to the Oldendorf family, who lived here at least since the 15th century. In the 16th century, the place belonged to the Birkhahn and Husen families, both related to the Oldendorfs in a female line.
---

---

---
When this line died out in the 17th century, the property passed to the Stralsund family Schlichtkrull, who was related to the Birkhahns, and from 1782 the property belonged to the Bohnstedt family.
In the middle of the 19th century, 75 people lived in six houses on the estate. At that time, the von Zansen were the owners. In 1874 the place is run as a Vorwerk, which the owners Birnbaum leased within the family. The population rose again to 85. Apparently the Birnbaums did not manage the 294 hectare estate as successfully, because in 1888 there were 41 and in 1907 only 28 people lived there. The last owner of the manor from 1910 was Fritz Droysen, who was shot by Russian soldiers in April 1945 in the manor park.
In the following years the manor house was first inhabited by refugees and then by different tenants. Due to the lack of renovation measures, the manor house built in the 18th century and structurally modified around 1900 fell into disrepair.
The manor house was acquired by the Braun family in 1998 and largely restored to its current state. An extension built right next to the gable of the manor house disappeared, the manor house was used for social housing until 1998. The park was also cleared during this time and the ponds were dredged.
In 2010 the Ohle family acquired the main building, including the estate park and adjacent lands. Up until spring 2018, renovation and maintenance measures were carried out on the building and in the immediate vicinity.
From 2019, the creation of a therapeutic riding stable for children with physical disabilities and the restoration of the manor park are planned.
Some of the buildings of the former estate have been preserved and are mostly inhabited.

---
Keywords: