Deutsche Website

---
Neu Wendorf manor in calendar 2019
---
Design by ars-campus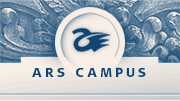 ars-campus, the specialists of webdesign, printdesign and logo – based in Rostock and Stralsund.
---
Neu Bartelshagen manor in calendar 2019
---
Manor House Neu Guthendorf
The Neu Guthendorf manor house is a ruin. The landscape garden is ragged and overgrown. Starting in 1794, Alt Guthendorf and Neu-Guthendorf was owned by Ernst Friedrich von Vogelsang (*February 25th, 1758 – January 17th, 1821).
---

---

---
He was succeeded by the Royal Prussian Lieutenant Colonel, Kasimir Julius Gustav Hardenack von Vogelsang (*March 12th, 1768 – June 25th, 1848).
---
Structure of ownership pre 1945:
| | |
| --- | --- |
| 1780-1786 | Hans Adam von Kahlden (see Alt Guthendorf) |
| 1786-1794 | Captain Detlov von Bilau (Bilow) (see Alt Guthendorf) |
| 1794-1821 | Lieutenant Christian Ernst Friedrich von Vogelsang (see Alt Guthendorf) |
| 1821-1848 | Major Gustav Christian Hardenack von Vogelsang (see Alt Guthendorf) |
| 1848-1860 | Brothers von Vogelsang (see Alt Guthendorf) |
| 1860-1887 | Captain August Friedrich Georg von Vogelsang |
| 1887-1900 | Johann Friedrich Paul Immich |
| 1900-1902 | Karl Winter |
| 1902-(1929) | Anna Winter, geb. Ehrich |
| (1936-1938) | Carl Winter |

---
Keywords: