Deutsche Website

---
Manor house Manderow in calendar 2022
---
A manor house for a whole group!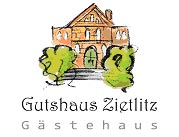 The guest house Zietlitz offers the suitable ambience for family celebrations, small seminars, groups of friends of historical manor houses; nature lovers, yoga groups and much more.
---
---
Manor House Medrow
A Slavic castle "Villam Mederow" is first mentioned in documents in 1242. Around 1300, the village belonged to the estate of the Rügen Prince Witzlaw II. During the 13th and 14th centuries, the village became a knight's seat.
---

---

---
From 1648 to 1845 the village belonged to Swedish Pomerania and Karl XII of Sweden enfeoffed Jakob von Pfuhl with the estate, later it came to the Swedish Count Meyerfeldt. He had a glassworks built and operated it very successfully. In the middle of the 18th century it seems the Meyerfeldt family got into financial difficulties, because Herr von Hagenow - formerly a tenant of the estate - purchased it. In 1828 his son Wilhelm von Hagenow took over the Medrow estate. Under his rule, the village was transformed. The manor house was rebuilt and the tower was added on the courtyard side; village cottages, new stables, barns, and cattle houses were built. Other buildings disappeared or were rebuilt. Wilhelm von Hagenow died in November 1876 and the estate passed to his son-in-law Ernst von Witzleben. The von Witzleben family continued to run the estate successfully. In 1910 a fruit orchard was planted, the park was redesigned, and all residential buildings received electricity connections.
In the 1930s, part of the estate was opened to settlements. The rest of the estate remained with the von Witzleben family. The last owner, until fleeing the property and expropriation in 1945, was Eric von Witzleben.
After that 30 refugee families, a total of 120 people, lived in the manor house.
Since 1997, the manor house has been standing empty and is decaying.
There are some mighty English oaks, lime trees, and beeches standing in the wide park.
The large barns and stables still bear witness to the former successful estate complex. The estate buildings are only partly used for economic or residential purposes.
Medrow can be found in the book "Fotografische Zeitreise Vorpommern" (Photographic Time Travel Western Pomerania) Volume 4

---
Keywords: