Deutsche Website

---
Manor house Manderow in calendar 2022
---
A manor house for a whole group!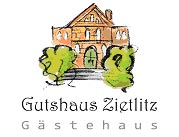 The guest house Zietlitz offers the suitable ambience for family celebrations, small seminars, groups of friends of historical manor houses; nature lovers, yoga groups and much more.
---
---
Manor House (Castle) Marxhagen
On May 8th, 1458, the land-marshal Ulrich Maltzan zu Grubenhagen purchased the hitherto desolate fields of Marquardeshagen from the Güstrow cathedral chapter, and the estate has since belonged to the extensive feudal association of this family, which was widely branched out not only in Mecklenburg.
---

---

---
Marxhagen is in the calendar 2020
---
In 1649, the Maltzan estate got into financial difficulties and had to serve as a pledge. The next owner in the 1680s was Baron von Erlenkamp auf Ulrichshusen - also an old Maltza(h)n fiefdom. In 1776 Lüdeke von Maltzahn auf Ulrichshusen regained ownership, but barely 50 years later Count Alexander von Maltzahn went bankrupt. In 1841, the Counts von Hahn auf Basedow acquired the estate, shortly followed by the von Oertzen, the von Oldenburgs, in 1886 (until 1894) Fritz von Zepelin and finally again the von Maltzans, whose era in Marxhagen ended in 1899 with the sale to Karl von Mosengeil.
The manor house was built in the neo-Gothic or Tudor-Gothic style of the time - two storeys on a raised granite plinth and with four unequal towers. The architect was Theodor Krüger (1818-1885). A plaque on one of the towers on the courtyard side reads: "Built by FEvonOldenburg in the year of the Lord 1853" - this refers to Franz von Oldenburg, who was in possession of the estate at that time.
The last owner of Marxhagen Ernst Gehrke was also mayor of the village.
After the end of World War II, 30 families found their quarters in the manor house - later it was used as a kindergarten, school, co-op shop and post office, among other things, before it was purchased in 1994 by tenants living there.
Later it was sold again and is nowadays still privately owned and occupied.
---
Structure of ownership prior to 1945:
| | |
| --- | --- |
| from 08.05.1458 | Land-marschal Ulrich Maltzan zu Grubenhagen |
| (1781)-1783 | Land-marschal Lüdeke Adolf von Moltzan (see Schloss Grubenhagen) |
| 1783-1816 | Land-marschal Cord Jaspar Ferdinand von Moltzan (see Schloss Grubenhagen) |
| 1816-1823 | Sequestration (see Schloss Grubenhagen) |
| 1823-1826 | Alexander Joachim Count von Maltzan (see Ulrichshusen) |
| 1826-1830 | Johann Casimier Alexander Count von Maltzan |
| 1830-1836 | Advocate Albert Carl Ludwig Voss |
| 1836-1837 | August Matthiae |
| 1837-1840 | Franz Friedrich Adolph Eberhard Schuster |
| 1840-1841 | Hermann Funk |
| 1841-1845 | Valet de chambre Carl von Oertzen |
| 1845-1882 | Franz von Oldenburg (1882 Brothers Friedrich and Carl von Oldenburg) |
| 1882-1885 | Rudolf Baron von Maltzahn |
| 1885-1887 | The brothers: Joseph, Carl und Erich von Maltzahn |
| 1887-1895 | Fritz von Zepelin |
| 1901-1904 | The widow of privy senior medical officer Helene von Mosengeil nee Prym and the siblings Herta Bender nee Mosengeil, Marie, Margarethe and Kurt von Mosengeil |
| 1904-1907 | Rudolf Probst |
| 1907-1937 | Lieutenant of the reserve Paul Eschenburg |
| 1937-1945 | Ernst Gehrke |

---
Keywords: