Deutsche Website

---
Ludorf manor in calendar 2019
---
Langensee manor house in calendar 2021
---
A manor house for a whole group!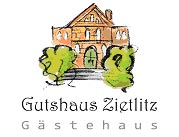 The guest house Zietlitz offers the suitable ambience for family celebrations, small seminars, groups of friends of historical manor houses; nature lovers, yoga groups and much more.
---
Manor House Lübzin
In 1911 the then owner of the manor house Lübzin Kurt Viering commissioned a prestigious redesign of the building according to plans by the architect Paul Korff. The edifice was raised by one floor, received a frontage in neo-baroque style and a kerb roof.
---

---

---
The village Lübzin was first mentioned in records in 1261. From 1337 on a frequent change of the feudal lords occurred, then in 1740 the village became the property of the Mecklenburg family. In 1787 Johann Christian Hillmann acquired the estate and for the next four generations the Hillmann family remained the owners of Lübzin. At the beginning of the 20th century Kurt Viering obtained possession of the estate.
The married couple Viering committed suicide in 1945 when the Red Army entered the village.
The manor house is private property; there were plans for the use of the building as a hotel. The neglected, overgrown park with a species-rich deciduous forest lies between the manor house and the lake.

---
Keywords: