Deutsche Website

---
Ludorf manor in calendar 2019
---
Langensee manor house in calendar 2021
---
A manor house for a whole group!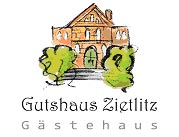 The guest house Zietlitz offers the suitable ambience for family celebrations, small seminars, groups of friends of historical manor houses; nature lovers, yoga groups and much more.
---
Manor House Lübbenow
Lübbenow is located in the border area between Mecklenburg and Brandenburg southeast of Strasburg and does nowadays belong to Brandenburg.
---

---

---
Owing to the hilly, gentle nature of its landscape the countryside around Lübbenow is sometimes called the Tuscany of the Uckermark. The place is first mentioned in records at the beginning of the 14th century. The manor house in its classical style appearance dates back to the time between 1812 and 1826. The building was commissioned by the then owners of the estate the von Stülpnagel-Dargitz family. They had the manor house reconstructed on several occasions over time and between 1923 and 1927 it was once again enlarged. The round patio at the rear of the house, from which one can reach the small park and the lake, is extremely beautiful.
Soon after the end of WWII Soviet troops intended to blow up the manor house, this could be prevented and refugees moved in. Later it served as a school building. When the former owner of the house, Claus von Stülpnagel-Dargitz, visited the manor soon after the political change, he was highly delighted to realize how well preserved the building was. The manor house with its 1000 sqm living space, a ball room and large patio is
now for rent. It is completely furnished and offers plenty of space for 34 people to live together, relax and party. This is where guests temporarily become lord and lady of the manor.

---
Keywords: