Deutsche Website

---
Ludorf manor in calendar 2019
---
Langensee manor house in calendar 2021
---
A manor house for a whole group!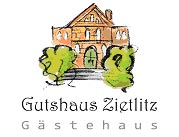 The guest house Zietlitz offers the suitable ambience for family celebrations, small seminars, groups of friends of historical manor houses; nature lovers, yoga groups and much more.
---
Manor House Lischow
The estate had been in possession of the Schröder family since 1894. They also owned the Wakendorf and the Klein Lukow estates.
---

---

---
The one-storey manor house with its three-storey side wing does now accommodate holidaymakers. The agricultural estate, which since 1999 is again in ownership of the Schröder family, comprises a generous farm complex. Located in the middle of the yard is a large lake surrounded by the manor house and the guest house next to the park. There is a café on the estate, a party barn, an indoor riding arena and a riding ground, and certainly horses for horseback riding and driving. The estate operates horse breeding too.

---
Keywords: