Deutsche Website

---
Ludorf manor in calendar 2019
---
Langensee manor house in calendar 2021
---
A manor house for a whole group!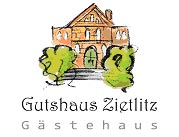 The guest house Zietlitz offers the suitable ambience for family celebrations, small seminars, groups of friends of historical manor houses; nature lovers, yoga groups and much more.
---
Manor House Lichtenberg
The estate owned by Balthasar Ludwig von Wendessen was in 1793 leased out to Amtsinspektor Sponholtz (administration superior) and in 1812 to one Herr Burchardt.
---

---

---
Wendessen´s successor in ownership was Hans Anton Jochen von Arnim. He let Lichtenberg to Christoph Meinke who in 1835 signed a purchasing contract for the leasehold of the property. He or his successor Friedrich Meinke had a new manor house built. The house is a one storey rendered building with a butt gabled roof which was erected presumably during the first half of the 19th century according to plans by Friedrich Wilhelm Buttel.
Out of the hands of Ludwig Meinke the estate went to the Seip family in 1880. Followed by the Strasen family who managed the estate far into the 1920ties. In 1939 August Netzel was owner of Lichtenberg. After the war refugees moved into the manor house.
A so called `restoration´ during the times of the German Democratic Republic robbed the building of its architectural beauty: the round arched windows in the central risalit and the lattice windows fell victim to the socialist uniform grey plastering. Of the embellishments of the manor house only the steady rest gable remains, even the main entrance behind the wide open stairway was bricked in through these building works. During GDR times a school was housed in the building which moved out in 1978. Afterwards the manor house became the administrative centre for the LPG, the crop producing department of the agricultural production cooperative. They had their kitchen there and the canteen as well as workshops to be used during the winter months.
Since 1996 the manor house stood empty and soon fell victim to vandalism. For some time now the building has been undergoing renovation.

---
Keywords: