Deutsche Website

---
Ludorf manor in calendar 2019
---
Langensee manor house in calendar 2021
---
A manor house for a whole group!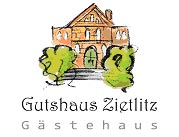 The guest house Zietlitz offers the suitable ambience for family celebrations, small seminars, groups of friends of historical manor houses; nature lovers, yoga groups and much more.
---
Manor House Lansen
The estate had been in possession of the von Hahn family since the 15th of March 1798.
---

---

---
For the price of 146.500,-- Reichsthaler they had acquired it of Christian Ernst von Randow and his wife nee von Meyenn. (The Reichsthaler was a standard Thaler of the Holy Roman Empire, established in 1566 by the Leipzig convention.) Five years previously, on June, 4th 1793, Christian Ernst von Randow had bought Lansen, together with the Vorwerk Schwarzenhoff (outlying estate) of his brother-in-law Leopold von Meyenn. He paid a bargain price of 79.000 Taler, plus 650 Taler key money and was enfeoffed with the estate in March 1794 together with his wife. Von Meyenn had inherited Lansen of his father in March 1792. The von Hahn family owned the property for nearly 150 years until 1932. It was then opened to settlements and the remainder of the farm was sold.
After World War II, refugees moved into the manor house, which had been built in 1788, and later the LPG office (agricultural production cooperative) and the village kitchen also moved in. In 1953, the owners were expropriated; they got their property back in 1991, but sold it on in 1992. Vandalism and theft had taken their toll on the house by then. The new owners restored the house very cautiously, carefully and authentically. In 2000, the first apartment in the manor house was ready for occupancy.
---
Structure of ownership pre 1945:
| | |
| --- | --- |
| 1700-1762 | von Pritzbuer (also Schwarzenhof) |
| 1762-1793 | von Meyenn (also Schwarzenhof) |
| 1762-1782 | War councillor Peter Ernst von Meyenn |
| 1782-1786 | Leopold Heinrich von Meyenn |
| 1786-1793 | Friedrich Ernst von Meyenn |
| 1793-1798 | Captain Christian Ernst von Randow |
| 1798-1805 | Land-marshal Friedrich Count von Hahn (marshal of patrimonial land) |
| 1805-1806 | The heirs of land-marshal Friedrich Count von Hahn |
| 1806-1859 | Friedrich Graf von Hahn auf Basedow |
| 1859-1885 | Hereditary land-marshal Cuno Friedrich Wilhelm Werner Henning von Hahn auf Basedow |
| 1885-1916 | Hereditary land-marshal Friedrich Franz Graf von Hahn |
| 1916-1932 | Hereditary land-marshal Nicolaus Graf von Hahn |

---
Keywords: