Deutsche Website

---
Manor house Solzow in calendar 2022
---
Travelling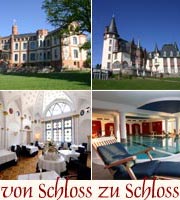 from castle to castle.
---
A manor house for a whole group!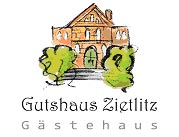 The guest house Zietlitz offers the suitable ambience for family celebrations, small seminars, groups of friends of historical manor houses; nature lovers, yoga groups and much more.
---
Manor House (Castle) Semlow
The manor house in Semlow is situated on the site of a Slavic castle. The middle section of the two-storey mansion was built around 1825 in Neoclassical style. It was based on the plans of the Strelitz architect F. W. Buttel on behalf of the then owner, Carl August von Behr-Negendank.
---

---

---
Ulrich von Behr-Negendank, had an orangery set up around 1850, with a square tower on the eastern side of the manor house. He also had a two-storey residential section constructed on the west side. The formerly glazed orangery was later rebuilt extensively and transformed into a library museum for preservation of an extensive porcelain collection. Both were demolished during the Second World War.
After 1945, resettlers moved into the manor house, later the council, a restaurant, and a hairdresser. That which now appears to be a rather simple manor house is due to massive reconstruction after 1945.
The park, with its large pond, was built between 1851 and 1855. It had been designed by Gustav Meyer (*1816 – 1877), a garden architect, together with landscape designer Peter Josef Lennè. The landscaped park had a large, open staircase connecting it to the orangery. Many dendrological features, such as a North American marsh cypress, beautiful plane trees, linden trees, and horse chestnut trees, as well as a 300-year-old staircase that extend over 30 m with a 5.50 m circumference are just a few of the features that make the park unique. Unfortunately, the massive gate, tea temple, grotto, eagle pillars, and other park architectures were destroyed. The park, where the large park festival has been held for more than 30 years, was declared a "protected park" in 1965.
The manor house is now a private property, whereas the park is owned by the municipality. There is a large festival hall in the manor house.
Literatur, Sources:
Angela Pfennig und Dr. Dieter Curschmann: "Schlosspark Semlow"

---
Keywords: