Deutsche Website

---
A manor house for a whole group!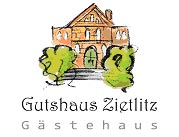 The guest house Zietlitz offers the suitable ambience for family celebrations, small seminars, groups of friends of historical manor houses; nature lovers, yoga groups and much more.
---
Manor House Jürgenstorf
The manor house was erected during the 18th century. In 1910 the baroque style manor complex was intensely altered by the newly built main house. Two gate lodges originating from the middle of the 18th century remain in their original condition.
---

---

---
In 1792 the estate was owned by August Friedrich von Lowtzow. In 1798 Gustav Friedrich von Oertzen purchased the property, and in 1869 Friedrich Helmuth Anton von Blücher. The estate remained in possession of the von Blücher family well into the 20th century.
After 1945 to date the manor house serves for residential and administrative purposes.

---
Keywords: