Deutsche Website

---
A manor house for a whole group!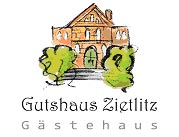 The guest house Zietlitz offers the suitable ambience for family celebrations, small seminars, groups of friends of historical manor houses; nature lovers, yoga groups and much more.
---
Manor House Jesendorf
The manor house Jesendorf is a historicized building with Gothic revival elements too, a typical manor house from the second half of the 19th century.
---

---

---
The manor park with its population of mature trees is relatively well kept.
In 1782 David von Müller, bailiff at Warin, buys the estate together with the von Barner family. The von Barner family was widely spread in this area, very early at the estate of Schimm whose manorial complex is no more existent. The Barners farmed the neighbouring estate Trams until 1945. It can be assumed that the Barners remained at Jesendorf for a long time as the family refers to a patronage of the Jesendorf church which was constructed in 1330 and whose preservation is nowadays sponsored by a society of friends. The organ was donated in 1780 by Christoph von Barner. Since 1840 the estate was owned by Georg König (1778 - 1861), he assigned the estate to his son Karl Ludwig Wilhelm König (1828 - 1895). In 1903 his nephew, senator Dr. König from Wismar took possession, who sold it in 1905 to three quarters to the lord of the manor Karl Troll and one quarter to his son Hans Karl Troll. After the father's death Hans Karl Troll was the lone owner of the estate. Hans Karl Troll died in 1918. His widow Hella nee Stein kept the estate in her possession until 1926. During this year she sold the estate to Countess Dorothea Mycielska, who then transferred it to her daughter Maximiliane von Karstedt. Due to difficult circumstances in agriculture in 1931/32 the estate was divided up. The remains of the grange including the manor house was allocated to Johann Lunding a farmer originating from Denmark. The Lunding family returned to Denmark in 1962, the manor house was sold and thus became state-owned property. Currently the manor house is private property in which rooms for events and celebrations can be hired, it is also possible to be wed here.
For further information: www.gutshaus-jesendorf.de

---
Keywords: