Deutsche Website

---
Weddings & celebrations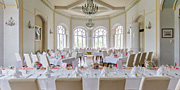 in the stylish ambience of Gamehl Castle - the faithfully restored ballroom offers room for 80 people.
---
A manor house for a whole group!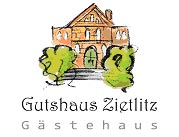 The guest house Zietlitz offers the suitable ambience for family celebrations, small seminars, groups of friends of historical manor houses; nature lovers, yoga groups and much more.
---
Manor house Ganzow in calendar 2022
---
Manor House Gützkow near Stavenhagen
The Gützkow estate near Stavenhagen was owned by the von Maltzahn family starting in 1428. In 1579, it was pledged to the Duke of Mecklenburg. Later it reached the von Blücher family, the counts of Moltke and finally the von Maltzahn family again. The manor house was built between 1770 and 1777 by order of Adam Christoph von Blücher.
---

---

---
In 1617, the von Preen family took over the estate as a pledge. In 1692, it was sold to Lorenz von Blücher.
The manor house was built in Baroque style before 1777 by Adam von Blücher. Gebhard Leberecht von Blücher, the Marshal "Commander" of the liberation war against Napoleon, was also from this family line. Above the portal is the coat of arms of the von Blücher family. In 1808, the estate was sold to Count Moltke from Wolde. In 1819, Wilhelmine von Blücher bought the estate. In 1862, it was inherited back to the von Maltzahn family, who sold it to the Cavalry Captain of Sydow in 1937.
After the Second World War, the manor house was used by LPG and had dilapidated massively after the fall of the Berlin Wall.
In 1998/99, Helmuth Freiherr von Maltzahn purchased the arduous site and began reconstructing it. The plan is to use the building for residential purposes. In addition, the estate will serve as a venue for the Mecklenburg-Western Pomerania Festival.
The park was built in the first half of the 18th century, only a few fragments are left.
---
Ownership until 1945:
| | |
| --- | --- |
| after 1428 | |
| 1579 | in pledge duke von Mecklenburg |
| 1692-1808 | von Blücher family |
| 1808-1813 | count von Moltke in Wolde |
| 1814-1862 | Sophie Friederike Wilhelmine countess von Moltke née von Blücher |
| 1862-1875 | baronesse von Maltzahn née von Moltke |
| 1875-1937 | Bodo Helmut Freiherr von Maltzahn, baron von Maltzahn |
| 1937 | cavalry captain Siegfried von Sydow |

---
Keywords: