Deutsche Website

---
Weddings & celebrations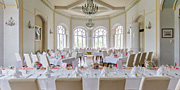 in the stylish ambience of Gamehl Castle - the faithfully restored ballroom offers room for 80 people.
---
A manor house for a whole group!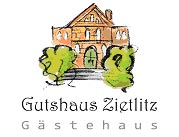 The guest house Zietlitz offers the suitable ambience for family celebrations, small seminars, groups of friends of historical manor houses; nature lovers, yoga groups and much more.
---
Manor house Ganzow in calendar 2022
---
Manor House Grüssow
The Grüssow manor house was built in the first half of the 19th century. More changes were to follow.
---

---
The estate was in the hands of the von Grüssow, Rusboge and Raven families in the 13th and 14th centuries. The von Flotow family followed and kept it until recently in the start of the 20th century. The estate was settled before World War II. The manor house was used to accommodate refugees after 1945 and is still used for residential purposes today.

---
Keywords: