Deutsche Website

---
Weddings & celebrations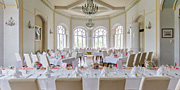 in the stylish ambience of Gamehl Castle - the faithfully restored ballroom offers room for 80 people.
---
A manor house for a whole group!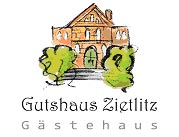 The guest house Zietlitz offers the suitable ambience for family celebrations, small seminars, groups of friends of historical manor houses; nature lovers, yoga groups and much more.
---
Manor house Ganzow in calendar 2022
---
Manor house Groß Viegeln
Since 5 July 1824, Groß Viegel, together with the peasants in Klein Viegel, belonged to the estate of the Reez knight's estate and thus to the local Count of Bassewitz at that time. The manor house was built in 1825/30 and is now privately owned.
---

---

---
Ownership until 1945:
1744-1803

privy councillor Hans Georg Hartwig von Flotow
(1778)-1797: district administrator Adam Philipp Matthias von Flotow
1797-1803: privy councillor Hans Georg Hartwieg von Flotow

1803-1818

cavalry captain Joachim Heinrich Christian von Müller

1818-1838

privy councillor Carl Christoff count von Bassewitz

1838-1938

chamberlain Carl Franz Georg von Plessen
1844-1864: chamberlain Anne Christine Friederike von Plessen née von Carnap
1864-1866: the heirs of chamberlain Anne Christine Friederike von Plassen nee von Carnap
1866-1888: Carl Helmut Gerhard Giesbert von Plessen
1888-(1923): Helmold von Plessen
(1926)-1945: Gerhard von Plessen

---
Keywords: