Deutsche Website

---
Weddings & celebrations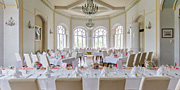 in the stylish ambience of Gamehl Castle - the faithfully restored ballroom offers room for 80 people.
---
A manor house for a whole group!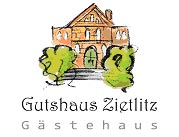 The guest house Zietlitz offers the suitable ambience for family celebrations, small seminars, groups of friends of historical manor houses; nature lovers, yoga groups and much more.
---
Manor house Ganzow in calendar 2022
---
Manor House Groß Toitin
The Groß Toitin manor house lies in one of the most beautiful parts of east-west Pomerania, south-east of Jarmen. This landscape is formed by the conservation area reed-covered Peene riverbank.
---

---

---
Achim and Curd von Heyden received the estate in 1536 from Duke Philipp of Pommern as tenure. The estate, due to a lack of male heirs, went to the von Linden family in the early 19th century. Woldemar von Heyden was able to repurchase Groß Toitin from Helmuth von Heyden-Linden in 1846 and extend it. He also built the neo-Romanesque Groß Toitiner village church in 1859 and established a novel type of workers' fund ('Kuhtaler' or cow thaler) for the increased number of day workers. The estate complex, with its farm building and plots of land, went to the Westphalian Meiering family as hereditary tenure during the resettlement times in the early 20th century. They farmed in West Pomerania until 1945.
The manor house, a typical representation of the nine-window, avant-corps architecture around 1850 and preserved adjoining buildings after a varied post-war history are now under private ownership of a Marburg family and are run as a holiday facility. The extensively restored manor house combines the intimacy of a private holiday home with the service of a top hotel. It offers its guests luxurious furnishings and the highest level of comfort in two five-star houses, the manor house and the coach house. Comfort and elegance in the manor house with high stucco ceilings, stoneware tiles and choice antique furniture which suit the manorial character of the house. The library and salons on the ground floor with open fireplaces invite you to join others or read in seclusion.

---
Keywords: