Deutsche Website

---
Ludorf manor in calendar 2019
---
Langensee manor house in calendar 2021
---
A manor house for a whole group!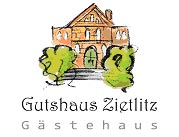 The guest house Zietlitz offers the suitable ambience for family celebrations, small seminars, groups of friends of historical manor houses; nature lovers, yoga groups and much more.
---
Manor House Lindenberg in the community of Userin
In 1838 Chamberlain von Kamptz purchased plots of arable land in the fields of Userin and Gross Quassow and had a large residential building erected.
---

---
The name of Lindenberg was given to the property under the new leaseholder Willy Rust in 1859. The tenants changed frequently. From 1951 one up to 1999 Lindenberg accommodated a technical college for landscape gardening.

---
Keywords: