Deutsche Website

---
Manor house Manderow in calendar 2022
---
A manor house for a whole group!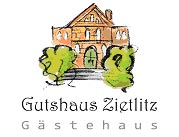 The guest house Zietlitz offers the suitable ambience for family celebrations, small seminars, groups of friends of historical manor houses; nature lovers, yoga groups and much more.
---
---
Manor House Moeckow
The Moeckow manor house burnt down in 1947. A few splendid estate buildings are extant.
---
The estate was owned by the Barfft family in 1514, von Horn, until 1570, Rolof von Owstin until 1603, Christoph Nienkerken until 1628, von Mühlenfels from 1832 on, Guthknecht from 1844 on, Laug auf Wrangelsburg until 1865, followed by the Lagemann family, they were expropriated in 1945.
Moeckow finden Sie im Buch "Fotografische Zeitreise Vorpommern", Band 4
---
Keywords: