Deutsche Website

---
Historical mills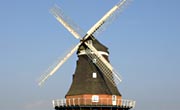 In some places these special technical monuments have been preserved. You can find many of them on the mill page.
---
Weddings & celebrations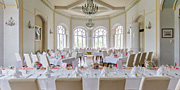 in the stylish ambience of Gamehl Castle - the faithfully restored ballroom offers room for 80 people.
---
A manor house for a whole group!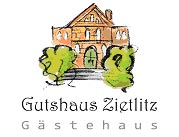 The guest house Zietlitz offers the suitable ambience for family celebrations, small seminars, groups of friends of historical manor houses; nature lovers, yoga groups and much more.
---
Manor House Groß Gievitz
Groß Gievitz is a small town located north of Lake Torgelow. In the 14th century, it was owned by the von Voss family.
---

---

---
At the end of the 15th century, the von Flotow and von Voss families pledged shares to the von Hahn family in Basedow. Starting in 1616, they sold the property to the von Voss family, even the shares of the von Flotow family went into their possession in the 17th century. In the mid-19th century, Felix von Voss started renovating the village.
A village road was constructed and houses were built. The manor house, which was constructed around 1630 in Baroque style, was redesigned in 1865 and again towards the end of the 19th century to meet modern requirements. The royal stable that had been built in 1700 was also renovated during this time. The marriage between the last Count von Voss and his American wife remained childless, and he sold the property in 1929. The following owner was unable to finance the property and sold it to a settlement company from Berlin in 1935.
After the Second Word War, the expropriation followed and refugees sought shelter in the manor house. The house was later used as a school. Today, the manor house is a private property again and is renovated. The park is very idyllic and well-kept.
---
Structure of ownership prior 1945:
1332-1519

Count von Voss

1616-1672

Count von Voss

since 1702

Count von Voss

(1775)-1782

Ernst Joachim von Voss

1782-1794

Ernst Johann von Voss

1794-1799

August von Voss

1799-1832

chamberlain August Ernst Friedrich von Voss

1832-1882

Felix Graf von Voss

1882-1891

cavalry captain Eugen Graf von Voss

1891-(1929)

Felix Graf von Voss

(1936)

settlement organization "Nordsiedlung"

(1938)

remainder of the estate: Countess von Voss in Klein Gievitz

30 settlements

-1945

von Voss (in Klein Gievitz)

---
Keywords: