Deutsche Website

---
A manor house for a whole group!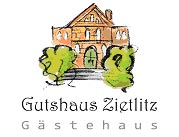 The guest house Zietlitz offers the suitable ambience for family celebrations, small seminars, groups of friends of historical manor houses; nature lovers, yoga groups and much more.
---
City Guide Stralsund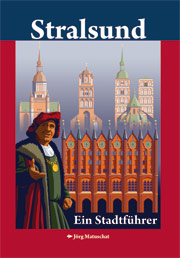 for guests of the Hanseatic city: A richly illustrated ramble through the present and history of the Hanseatic city of Stralsund with a map of the old town.
---
Zislow Estate of the von Flotow Family
Zislow is first documented in 1255. An estate complex can no longer be discerned. For centuries the estate was in the possession of the von Flotow family, which already had a seat here before 1628.
---

---
In the 1930s the estate was divided into smallholdings.
There is a half-timbered church on an octagonal layout that was dedicated in 1749.
In the neighborhood at Groβen Pätschsee is a Slavic fortress mound.
---
Ownership before 1945:
| | |
| --- | --- |
| 1780-1791 | Ernst Friedrich August von Flotow |
| 1791-1801 | Adam Philipp Matthias von Flotow |
| 1801-1839 | Georg Friedrich Dietrich Philipp von Flotow |
| 1839-1874 | Carl Friedrich August von Flotow |
| 1874-1902 | Georg Heinrich Ludwig August Wilhelm von Flotow |
| 1902-(1929) | August von Flotow |
| (1936) | 6 hereditary farmsteads |

---
Keywords: