Deutsche Website

---
Weddings & celebrations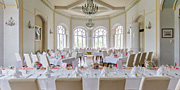 in the stylish ambience of Gamehl Castle - the faithfully restored ballroom offers room for 80 people.
---
A manor house for a whole group!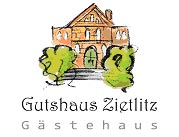 The guest house Zietlitz offers the suitable ambience for family celebrations, small seminars, groups of friends of historical manor houses; nature lovers, yoga groups and much more.
---
Manor house Ganzow in calendar 2022
---
Gutshaus Grapen Stieten
Grapen Stieten besitzt ein zweigeschossiges Gutshaus aus Ziegelstein und mit hohem Walmdach.
---

---

---
Die klare Bauart lässt auf ein Gebäude aus der ersten Hälfte des 20. Jahrunderts schließen. Im frühen Mittelalter war in dieser Gegend das Geschlecht von Rambow angesessen. Es ist zu vermuten, dass Grapen Stieten in früher Zeit als Meierei oder Vorwerk zum größeren Gut Groß Stieten gehörte und sich somit einige Zeit in der Hand der Familie von Zülow befand.
Das Gutshaus Grapen Stieten stand einige Jahre leer, bis sich im Jahre 2002 neue Eigentümer fanden, die das Gebäude sanierten. Seitdem können hier Ferienwohnungen gemietet werden.

---
Keywords: