Deutsche Website

---
Weddings & celebrations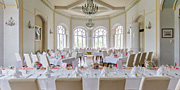 in the stylish ambience of Gamehl Castle - the faithfully restored ballroom offers room for 80 people.
---
A manor house for a whole group!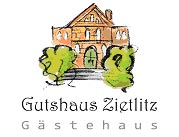 The guest house Zietlitz offers the suitable ambience for family celebrations, small seminars, groups of friends of historical manor houses; nature lovers, yoga groups and much more.
---
Manor house Ganzow in calendar 2022
---
Manor House Grammertin
The manor house was built after 1753, but its core is probably older. It was modernised in 1936.
---

---

---
In 1936, Hans Bernd von Haeften, one of the men of the 20th July Kreisau Circle, bought the leasehold estate from Dr. Julius Curtius. Curtius was Foreign Minister of the Reich during the years 1929-31. Von Haeften was executed in 1944. As part of the land reform, his widow was awarded part of the formerly owned property. After 1945, the manor house was used for residential purposes and has now been privately owned since 2000.

---
Keywords: