Deutsche Website

---
Ludorf manor in calendar 2019
---
Langensee manor house in calendar 2021
---
A manor house for a whole group!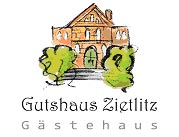 The guest house Zietlitz offers the suitable ambience for family celebrations, small seminars, groups of friends of historical manor houses; nature lovers, yoga groups and much more.
---
Langenhanshagen Estate C (locally also known as E)
In the 17th century the estate was probably in possession of Mathias Friedrich von Bibow (1671-1756). A tomb slap in the church of Langenhanshagen bears witness to him and his wives Margaretha Sophia von Jörcken and Magthalen Eleonora von Bassewitz.
---

---

---
In 1939 Paul Steege was owner of the 167 hectare estate.
The manor house is privately owned and inhabited.

---
Keywords: