Deutsche Website

---
Weddings & celebrations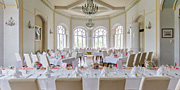 in the stylish ambience of Gamehl Castle - the faithfully restored ballroom offers room for 80 people.
---
A manor house for a whole group!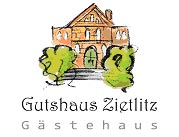 The guest house Zietlitz offers the suitable ambience for family celebrations, small seminars, groups of friends of historical manor houses; nature lovers, yoga groups and much more.
---
Manor house Ganzow in calendar 2022
---
Estate Goorstorf
The estate Goorstorf belonged to Toitenwinkel, which was in possession of the von Moltke family for centuries until 1679. From 1679 to 1701 the von Mandelsloh family owned Goorstorf. From 1782 on the estate was a demesne managed by various tenants.
---

---
Tenants of the demesne were:
1782-1784

Briest
1784-1798 The widow Briest

1798-1806

Riedel

1806-1811

Simon Johann Wrampe

1811-1813

G. H. Speckin

1813-1820

Ida Christiana Seeckt

1820-1829

Wilhelm Behm

1829-1837

Hermann Fischer

1837-1848

Georg Friedrich Engel

1848-1873

Prof. Strempel
1873-1878 The heirs of Prof. Strempel

1878-1882

Carl Wendt

1882-1893

Carl Becker
1893-1911 The heirs of Carl Becker
1911-1945 Karl Becker

---
Keywords: