Deutsche Website

---
Ludorf manor in calendar 2019
---
Langensee manor house in calendar 2021
---
A manor house for a whole group!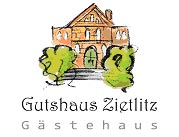 The guest house Zietlitz offers the suitable ambience for family celebrations, small seminars, groups of friends of historical manor houses; nature lovers, yoga groups and much more.
---
Estate, Demesne Langsdorf
The village of Langsdorf has gained some fame in recent years. The A20 motorway, inaugurated in 2005, has a bridge leading through the wide moorland area of the river Trebel valley. In 2017 this bridge was bogged down into the mire and with it the motorway.
---

---
Up to 1816 the place was called Mecklenburger Pass. Here the river Trebel formed the border between Mecklenburg and Pomerania (Prussia) and presented the far and wide only crossing over the swampy Trebel valley. For this purpose a customs and border station was built. In 1816 Grand Duke Friedrich Franz I. of Mecklenburg renamed the village Langsdorf.
Since 1648 the "Preußen-Pass-Schanze Tribsees" (Prussia Passport Control Entrenchment Tribsees) was located on the other side of the border. The remains of the former border buildings disappeared when the A20 motorway was built. In the 18th century, toll houses were built on both sides of the road, which served as border and customs stations. Other than the street village there was also an estate in Langsdorf. Until 1824 it was owned by the barons Waiz von Eschen; in 1824 the estate was purchased by the Grand Ducal Chamber, which leased it out as a demesne.
---
Tenants of th Demesne:
| | |
| --- | --- |
| 1824-1844 | Johann Schwarz |
| 1844-1853 | Heinrich Dobbertin |
| 1853-1860 | Johannes Lameyer |
| 1860-1883 | Carl Meyer |
| 1883-1896 | Theela Freese nee Karutz |
| 1896-1898 | Adolf Gärtner |
| 1898-1912 | Vincent Crull |
| 1912-1913 | Waldemar Knust |
| 1913-(1917) | Hermann Ernst |
| after 1923 | Opened to settlements |
| 1938 | 12 Small holding farms, 37 cottagers |

---
Keywords: