Deutsche Website

---
Weddings & celebrations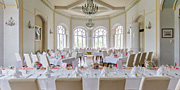 in the stylish ambience of Gamehl Castle - the faithfully restored ballroom offers room for 80 people.
---
A manor house for a whole group!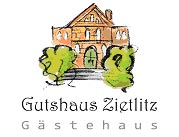 The guest house Zietlitz offers the suitable ambience for family celebrations, small seminars, groups of friends of historical manor houses; nature lovers, yoga groups and much more.
---
Manor house Ganzow in calendar 2022
---
Manor House Gehag
In Gehag, only fragments of the once stately manor house are left in the listed park. In 1907 Gehag was an outwork of the Zimkendorf estate, which together with the Borgwall farm covered approx. 909 hectares and was farmed by tenants. Later Gehag was run as an independent manor and was known for its pig breeding.
---

---

---
Siegfried Baron von Pachelbel-Gehag was the last owner of the Gehag estate. He and his wife Edith lived in the manor house until being expelled in 1945.
The manor house was used for residential purposes following that and used as an apprentices' home until 1963. The building became derelict after urgent maintenance work was not carried out and was demolished in 1968.
The listed park site which was laid out according to plans by the landscape architect Peter Joseph Lenné is under private ownership.

---
Keywords: