Deutsche Website

---
A manor house for a whole group!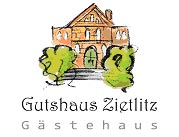 The guest house Zietlitz offers the suitable ambience for family celebrations, small seminars, groups of friends of historical manor houses; nature lovers, yoga groups and much more.
---
Manor House (Castle) Faulenrost
Faulenrost, situated between Malchin and Waren-Müritz, was either owned by the von Rostock or Rostke family before the 15th century and then the Count von Hahn from 1494 to 1934.
---

---

---
The manor house was constructed in French style between 1760 and 1764. The order was placed by Klaus Ludwig von Hahn.
Starting in 1931, the property was divided up. The manor house went to Berliner Nord-Siedlungs GmbH, whereas the large hall served as a church until 1938. In 1936, the Faulenrost municipality took over the Baroque residence of the Counts von Hahn and the NS organs of the municipality used the rooms for their own purposes.
After the Second World War, refugees first moved into the manor house, a kindergarten was then set up in 1954, and later a school. In 1969, the main building was destroyed in a fire and had to be demolished. The imposing cavalier houses, two gatehouses, some former farm buildings, as well as a horse stable and a barn remained intact.
You can still find remains of the low-level fortification dating back to the 13th/14th century in the original English landscape park, which was set up in the 19th century. Fragments of the park have been preserved but is surrounded by gardens and a cemetery and also has a sports field.

---
Keywords: