Deutsche Website

---
Manor house Solzow in calendar 2022
---
Travelling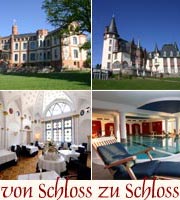 from castle to castle.
---
A manor house for a whole group!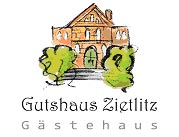 The guest house Zietlitz offers the suitable ambience for family celebrations, small seminars, groups of friends of historical manor houses; nature lovers, yoga groups and much more.
---
Manor House (Castle) Schorssow
The original manor house in Schorssow was built as baroque three-wing complex between 1730 and 1740 by order of the court hunter von Moltke. It had its present design in neo-classical style through renovation work from 1808 to 1812.
---

---

---
Schorssow is presented in the two calendars of 2018:
---
The estate was under the ownership of the von Maltzahn family from 1400 to 1545, afterwards the Schleswig-Holstein Gottorp family until 1610 and finally the von Moltke family since 1816. The Siebmann family followed, 1823 von Hahn, then von Voß until 1891 and from 1891 until 1945 the von Tiele-Winkler family, whose coat of arms decorates the entrance portal.
The manor house was used, as was usual during the DDR, after the end of World War II as a nursery, canteen and municipal office. The manor house has been listed since 1951.
An English landscape park which is very well-kept surrounds the manor house and has been renovated and is presently operated as Hotel "Schloss Schorssow". It lies in picturesque surroundings on the bank of Lake Haussee.
---
Structure of ownership prior to 1945:
1400 - 1545

1545 - 1610

von Schleswig-Holstein Gottorp family

1610 - 1816

von Moltke family
The court hunter von Moltke auf Schorssow rendered great service in the introduction of "fine sheep farming" in Mecklenburg.

1817 - 1823

G. K. F. Siebmann

1823 - 1835

1835 - 1891

von Voß family

1891 - 1945

von Tiele-Winkler family
We present Schorssow in the calendars for 2018:

---
Seeschloss Schorssow
17166 Schorssow, Am Haussee 3
Phone: 039933-79-0
Fax: 039933/79-100
Email: rezeptionSPAMFILTER@schloss-schorssow.de
Url: www.schloss-schorssow.de
---
Keywords: