Deutsche Website

---
A manor house for a whole group!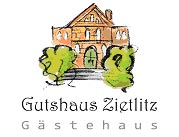 The guest house Zietlitz offers the suitable ambience for family celebrations, small seminars, groups of friends of historical manor houses; nature lovers, yoga groups and much more.
---
Zirmoisel Manor House
The von Usedom family owned the Zirmoisel estate from the middle of the 16th century to 1945. The manor house, supposedly built in the 18th century, was reconstructed in the 19th century.
---

---

---
The historic postcard shows the large cast iron coat of arms of the von Usedom family that was once to be seen over the entrance to the house. Not much of the old splendor of the building remains, but it was refurbished in 2010.

---
Keywords: