Deutsche Website

---
A manor house for a whole group!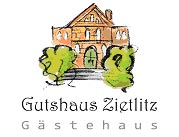 The guest house Zietlitz offers the suitable ambience for family celebrations, small seminars, groups of friends of historical manor houses; nature lovers, yoga groups and much more.
---
Midsummer Remise
22. & 23.06.2019
The weekend of Nordic castles and manor houses.
Move with us from estate to estate.
---
Zidderich Manor House
The estate was leased by the Lübbe family in 1787/1788. In 1929 Adolf Schliemann took over the lease from the Jahns family. The Strohmeiers followed in 1937.
---

---

---
Keywords: