Deutsche Website

---
Recommend us!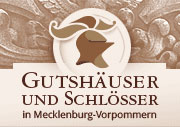 ---
Wrangelsburg manor house in calendar 2021
---
Wiligrad Castle in calendar 2019
---
Wahrstorf Manor House near Rostock
Around 1885 the house was enlarged with an addition. After 1881 the estate was in the possession of the Saniter brothers and in 1924 of Johannes Lüttmann.
---

---

---
The house shelters apartments, the library, the municipal offices, and a kindergarten. The municipal government plans to divide the grounds and build houses.
---
Owners before 1945:
| | |
| --- | --- |
| (1781)-1784 | Bernhard Julius Christoph Stein |
| 1784-1795 | Heirs of Bernhard Julius Christoph Stein |
| 1795-1832 | Major Joachim Franz Detlov von Bilau (von Bilow) |
| 1832-1835 | Heirs of der Familie Joachim Franz Detlov von Bilau |
| 1835-1862 | Peter Meyer |
| 1862-1882 | Peter Adolph Heinrich Georg Meyer |
| 1882-1889 | Friedrich Saniter |
| 1889-1902 | Ernst Friedrich and Albrecht Saniter (Brüder) |
| 1902-1909 | Ernst Friedrich Saniter |
| 1909-(1929) | Johannes Lüttmann |
| (1936-1938) | Dr. Ernst Ludwig Voß |
| -1945 | Keding family??? |

---
Keywords: